Heated swimming pool
From May 1st to September 23th
Open every day from 10 am to 9 pm.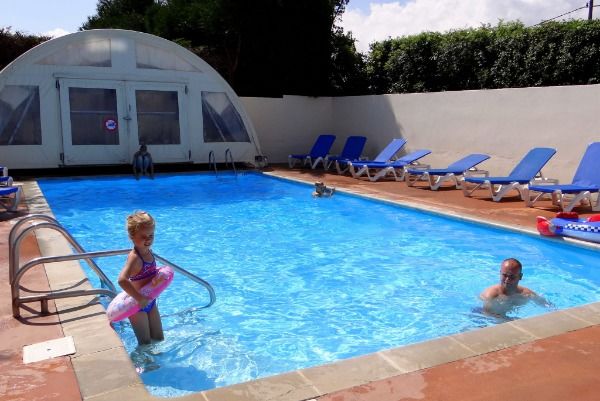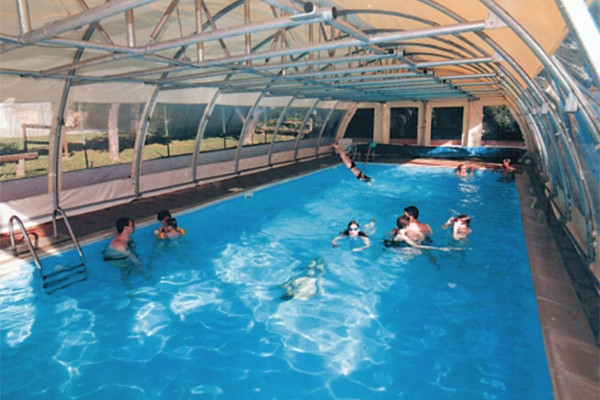 Relax comfortably on the swimming pool side, Jean-Claude looks after it permanently with attention so that you feel like at home.
Whether you like sun or reading, here you'll enjoy altitude bathing with clean air and warm sunshine.
Need to refresh ? The steps lead you gently into the pool, it depth varies from 0.90 m to 1.90 m which suits everyone's, from the more modest to the more adventurers.
After a good walk, you'll enjoy relaxant with a dip at 28°C. If you enjoy a late evening swim, the pool stays opened until 9pm.
As you may know the weather can change quickly in the mountains, we have therefore planned for it, a bit of rain or some wind, the swimming pool then gets its modular roof !
You will enjoy the swimming pool of Belvédère de l'Obiou, it is a friendly place to relax.